USFilter's Ultra Filtration

The perfect choice around the world

WARRANTY for 12 months & 3 years compressor WARANTY.

US design, china assembly

Pure, Fresh, Alkaline & Healthy Water.

Rich in Oxygen & Minerals.

First Class After-sales service, Free Delivery & Installation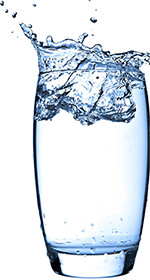 Optional 4 stage water filter
Stage 1PP (5 microns) to remove mud, sand, rust and other sediments
Stage 2 TCR: to Remove Odor, Taste, Color, sterilization and freshness water.
Stage 3Alkaline salts: To add ions and salts and minerals and oxygen
Stage 4UF 1/1000 of Micron Filters: to remove bacteria and virus
Features and Benefits 
FDA Stainless steel tanks Hot/Coldlarge capacity and the preservation of the water quality
Cooler compressor powerful and fast cooling
Taps attractive, stylish and robustserving longevity
Safety button for hot tapSafety & protect children
The protection and safety and the provision of electric systemto protect people and money
Separate hot and cold keysto provide 90% of electric power
Stylish and attractive and appropriate size designPossibility of connecting the device with RO Mobilization
Holds global certification specificationsThe quality and reputation of the world